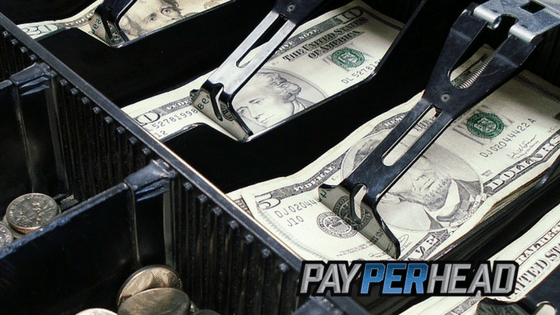 Price Per Head Tips: Understanding Your Sports Betting Clients
Pay per head agents run their own businesses. PayPerHead.com supports an agent's personal privately owned, business.
As a private business owner, agents must understand their client's goals, why their clients use their services.
Casual Player Goals
Sports betting clients that are casual platers, their goals aren't that specific. They mostly fall under the umbrella of entertainment. A casual player almost never bets more than $20 to $50 dollars on a single game.
Casual players also like to go for the lottery type win, the $10, 10-team parlay that's a mix of ATS and moneyline bets, and that pays out over $3,000.
There are some casual players, though, that are much more refined in their handicapping. Some casual players only bet under certain situations.
And only appear to be based on the unit that they wager a basic casual player. I call these bettors targeting casual players
Horseplayers that spend $50 a week, or even $100 a week, on only 1 or 2 races may appear to be casual players because they don't bet a lot of money. What that horse player is doing is targeting those one or two races.
Football, basketball, and MLB targeting casual players do the same thing.
As always, set max betting limits and schedule limit overrides based on your cash flow comfortability level. Casual players look for nice scores with small investments.
Pro Player Goals
Keeping pro players happy as a sports betting clients is necessary. I stress it often in my blogs because it's so important.
If it's difficult for you as the online bookie to handle a pro player's action, it's important to let that pro player know so that he or she can take their business to someone more suited for them.
What are pro players' goals? A pro player makes money from betting on sports. They can be either sharp pro players or investment pro players. Both are excellent at making a profit.
Price per head agents must understand this going into the sports betting industry.
Don't confuse an individual that bets a lot with a pro player. An individual that bets a lot of money on multiple sporting events likes to gamble or has a gambling problem.
Those players can either pay you or can't, but they're not pro players.
You want to keep pro players happy because they know many true casual players and large bettors. Casual players and large bettors are who make your bookmaking business profitable.
PPH agents run their own bookmaking businesses. They are private business owners that provide a service. To succeed, online bookies must understand their casual players' and pro players' goals.
PayPerHead.com reps are always available to help with any questions. The phone number is 888-978-0288.
Be ready this March Madness for all your sports betting client types. Get PayPerHead.com's premium price per head platform for half the price. Get it today, it's only on through March Madness!