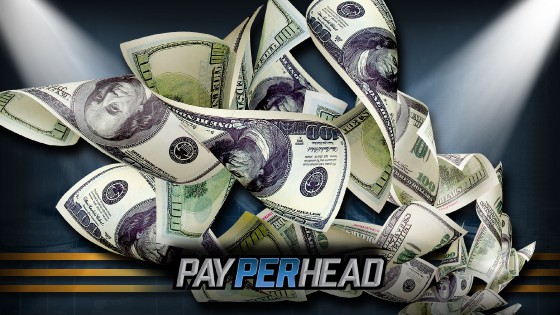 New Market Research Positions Per Head Industry to Reach $155 Billion By 2024
SAN JOSE, Costa Rica
–
Dec. 28, 2018
– After reports of increased customer demographic, technology innovations and talks of legalized sports betting, the per head industry saw billion dollar growth throughout 2018. However, according to a new research report, published by
Zion Market Research
, the sports betting industry is expected to grow to $155 Billion USD by 2024.
The report also highlights that the sports betting industry was evaluated at $104 Billion USD in 2017 alone, growing at a "healthy 8.83%" each year.
"We've been monitoring the exceptional growth that our company has experienced for months," says Nate Johnson, product manager of
PayPerHead.com
. "Throughout recent months, we've seen sports betting legislation being passed throughout the US, resulting in a large increase of new clients."
While more states throughout the US begin to support legalized sports betting, it's expected that the population of sports bettors throughout North America will increase.
Johnson added, "As recently reported by PayPerHead, Canada is also on track to pursue the legalization of sports betting. As more provinces, states and North American countries begin talks of sports betting legalization, our site traffic increases significantly."
Throughout 2018, the Per Head industry had also experienced a spike in technological innovations. It was previously reported by
PayPerHead.com
that artificial intelligence was introduced to online sportsbooks, adjusting odds, lines, as well as implementing a more accurate live-betting system.
As 2019 looms closely, the industry is bracing for an increase in mobile and online betting. "As the technology that our customers use changes, so does their wants and needs," explained Johnson. "We're anticipating a large increase of mobile device traffic, and online betting platforms that are exclusive to mobile devices. As the industry continues to evolve, PayPerHead will follow suit."
#####
About PayPerHead
PayPerHead (
http://payperhead.com
), founded in 1997, is the industry's leading per head online bookie software, providing user-friendly tools and unmatched customer service. With PayPerHead.com, premium means premium: its agents reach unprecedented profits through its sportsbook software. To date,
PayPerHead.com
has provided service for over 13,000 users with professional and discrete data processing services around the globe. For more information visit http://www.payperhead.com.
For more information, please contact:
sales@247servicenow.com