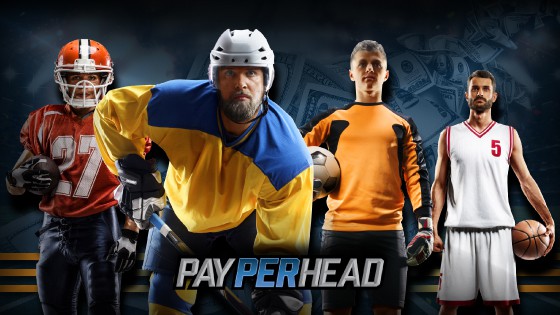 As More States Loom Closer To Legalizing Sports Betting, The Per Head Industry Has Already Increased User Traffic
SAN JOSE, Costa Rica
–
Dec. 21, 2018
– As more states throughout the US begin to roll-out and propose sports betting legalization, the per head industry has already documented an increase of site traffic and user sign-ups.
Throughout the year, several states have already legalized sports betting. These states include New Jersey, Nevada, Pennsylvania, Road Island, Mississippi, and Delaware.
Nate Johnson, Product Manager of Payperhead.com gave insight towards the increase of site traffic and user sign-ups.
"While specific states held talks of legalizing sports gambling in past years, our site experienced a large spike of visits. PayPerHead correlated this with residents of these state preparing for the imminent legalization."
In the past, the majority of sports bettors and per head agents have consisted of sports fanatics and NFL enthusiasts. However, throughout recent years and months, PayPerHead states that they have a brand new customer demographic – stemming from current and projected legalization.
"It's not just your local sports fanatic or 'die-hard' fans getting involved in becoming a per head agent or PayPerHead customer," explained Johnson. "It's entrepreneurs, students, athletes and women. Each one is growing at a significant rate."
In a number of
recent studies
, it is estimated that:
67% of college students bet on sports
30% of male athlete college students bet on sports
75% of college students gambled during the past year
41% of college students play the lottery
38% of college students play card games
As sports betting legalization is proposed and rolled-out throughout numerous states, it's clear that the per head demographic will begin to expand.
"We anticipate that the Per Head industry will experience billion dollar growth throughout 2019 and the years to come."
#####
About PayPerHead
PayPerHead (
http://payperhead.com
), founded in 1997, is the industry's leading per head online bookie software, providing user-friendly tools and unmatched customer service. With PayPerHead.com, premium means premium: its agents reach unprecedented profits through its sportsbook software. To date, PayPerHead.com has provided service for over 13,000 users with professional and discrete data processing services around the globe. For more information visit
http://www.payperhead.com
.