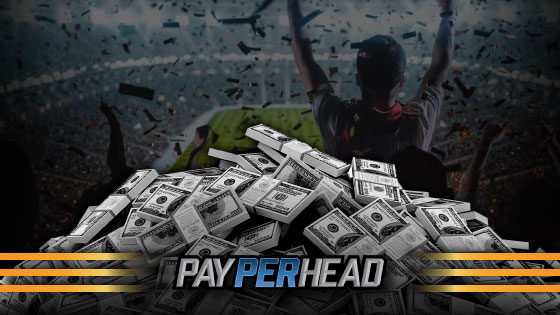 Per Head Industry Attributes $150 Billion Per Year Growth to a Growing Demographic
SAN JOSE, Costa Rica – Oct. 12, 2018 – The per head and bookie industry has seen a significant growth over the past year, with over $150 billion dollars being bet through bookies already so far in 2018. While profits soar throughout the industry each year, PayPerHead gives insight towards the growth; attributing a significant uptick in a key customer demographic.
PayPerHead offers the most popular per head software in the sportsbook per head industry. Their easy-to-use, mobile friendly and premium software allows people with little to no sports betting experience to start their own sportsbook companies and make serious money.
In previous years, the per head industry saw a growth in college students becoming bookies. Those students used their bookie profits to pay down and, in some cases, pay off their college education debt. With little to no experience providing sports betting services, some students paid off their college debt before graduating.
We can attribute much of the rise in college students becoming bookies to the rise in college students betting on sports. Per UNCW.edu:
67% of college students bet on sports
30% of male athlete college students bet on sports
75% of college students gambled during the past year
41% of college students play the lottery
38% of college students play card games
College students aren't the only demographic that's seen an uptick that's led to billions of dollars of per head industry growth:
"We've seen a significant increase of white-collar workers, stay-at-home moms, small business owners and ultimate sports fans starting their own successful businesses from the comfort of their home," says Nate Johnson, Product Manager at Payperhead.com
According to a recent report, approximately 3.9 million Americans – 2.9% of the total U.S. Workforce, currently work from home at least once a week. It is predicted that more than one-third of employees will work remotely within the next 10 years.
As the American workforce experiences a 30% increase in professionals working from home, statistics support a dramatic growth for the per head industry.
"PayPerHead is experiencing a direct correlation between the increase of entrepreneurs working from home, and the significant growth throughout the industry."
#####
About PayPerHead
PayPerHead (http://payperhead.com), founded in 1997, is the industry's leading per head online bookie software, providing user-friendly tools and unmatched customer service. With PayPerHead.com, premium means premium: its agents reach unprecedented profits through its sportsbook software. To date, PayPerHead.com has provided service for over 13,000 users with professional and discrete data processing services around the globe. For more information visit http://www.payperhead.com.