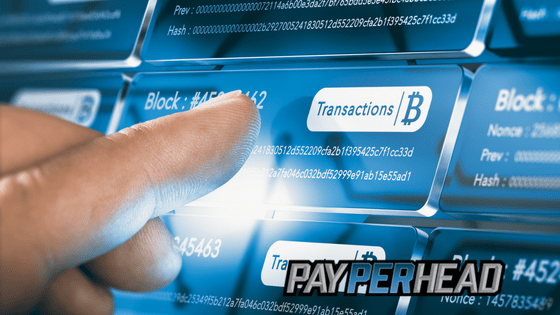 Bookies Can Now Connect & Collect Cryptocurrencies Easily
Since former bookmakers run PayPerHead.com, the company always looks for ways to help their online bookie agent clients. PayPerHead.com's owners and employees understand what agents need.
That's why PayPerHead came up with something as revolutionary as the BetAlert tool.
The latest revolutionary tool is PayPerHead's new payment solution. Check out the specifics on the new payment solution.
Then, sign up for PayPerHead's Prime Package, where you'll get access to all the premium features (like the BetAlert tool!) available.
Plus, you'll get every new tool and feature PayPerHead develops with the Prime Package. Right now, it's on for just $3 per head—That's a 77% discount!
Join PayPerHead.com and Start Your Live Demo Today!
PayPerHead.com's New Payment Solution
The new payment solution connects agents and players. It allows agents to make faster payouts. It allows agents to collect quicker from players. Here are the bullet points on the new payment solution:
Agents can request withdrawals from their layoff/billing account without the need to contact billing. Same withdrawal methods and policies that currently show in the Payout Chart under the Layoff tab for master agents apply.

Agents can receive deposits from their players using cryptocurrency (Bitcoin, Ethereum, Litecoin)

Agents can send payouts to players through those same cryptocurrencies

For both prime and pro plans – player to agent and agent to player

Agents can receive deposits from their players using cryptocurrency and send payouts to players
The key word is cryptocurrency. The new payment solution only works if both pay per head agents and players uses cryptocurrency.
The advantages of switching to cryptocurrency is huge. There are 3 talking points to go over with players who are hesitant about switching the cryptocurrencies.
via GIPHY
3 Cryptocurrency Talking Points
Safety –

Hackers find it difficult to steal cryptocurrency transactions. Hackers have better success stealing entire online cryptocurrency accounts than they do stealing transactions.

Peer-to-peer – Cryptocurrency transactions need no middleman. With the new payment solution, players can make cryptocurrency deposits directly to their accounts.
Faster transactions – Cutting out the middleman, like a credit card company, means faster transactions.
It also means faster payouts. What player doesn't want faster payouts? The new payment solution supports faster payouts. If you can't convince a player to switch to cryptocurrencies to get faster payouts, you will never get the player to switch.
Read the full article about how to switch players to cryptocurrency.
The new payment solution gives many agent benefits they never thought they need.
First, agents can collect faster. Create a settle alert. Then, collect via the new payment system.
Second, per head agents mustn't call billing to make a withdrawal.
Third, cryptocurrency deposits could lead to more action because the deposits are faster.
What are you waiting for? Start building your sportsbook empire with PayPerHead.com. Stay competitive with industry-leading tools and features, and have control over your own business.