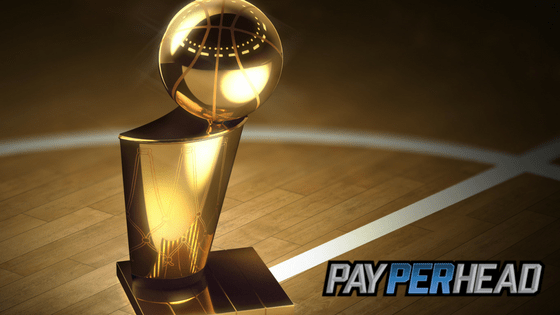 Pay Per Head Tips: Offer These NBA Prop Bets To get Your Bettors Excited
It's still early enough in the current NBA Season for online bookie agents to offer season-ending prop bets.
Check out individual props that agents can promote to get sports bettors excited about the NBA Season.
NBA Prop Bets to Get Players Excited
I've added a few sentences regarding the stats for a player or two in each prop betting category. Agents can use versions of the sentences I've added in their marketing messages.
That should drum up interest in prop bets!
Points Per Game
James Harden 28
Russell Westbrook 26.5
Anthony Davis 26.5
Will Houston Rockets' star James Harden average 28 points this season? So far, The Beard is only averaging 26 points per. He's averaging those points while PG Chris Paul sits out due to an injury.
When Paul returns will Harden finally reach 28 points?
Assists Per Game
John Wall 10.5
Russell Westbrook 9.5
Chris Paul 9
Washington Wizards point-guard John Wall is averaging 10.3 assists per game. Will Wall eventually hit the 10.5 assists mark? Can Thunder superstar Russell Westbrook continue to dominate at the PG position?
Russell's going for 11.7 assists per. How can the reigning NBA MVP possibly keep it up?
Rebounds Per Game
Andre Drummond 13.5
Hasan Whiteside 13.5
DeAndre Jordan 13
Rudy Gobert 13
The Detroit Pistons Andre Drummond is so far averaging a ridiculous 14.1 rebounds per game. Is there any way Drummond slows down?
Or, will his rebounding average continue from now until the end of the NBA Regular Season?
Triple Doubles
Russell Westbrook 29.5
LeBron James 8
Draymond Green 6
So far, Russell's averaging 19.6 points, 11.7 assists, and 9.9 rebounds per game. Westbrooks already got 3 triple-doubles this season.
But, could the .1 shaved rebound destroy Westbrooks' chances at garnering the 30 triple doubles for the season?
The above statements are just examples of marketing messages that pay per head agents can use to get players interested in betting on NBA props.
What agents want to do is find the NBA prop bets they wish to promote. Then, they can use the messages I've written here as a guide to send their own marketing messages.
Promoting NBA prop bets isn't always easy. It can be downright hard. But, it's worth it. If bettors have money on NBA props, they're likely to pay attention to all games that effect the prop.
That can lead to more against the spread, moneyline, and live betting action. So, promote NBA prop bets, that way you'll have multiple avenues of income coming your way!
And, to gain even more knowledge and know-how on running a profitable sportsbook, you should join the 14-day Bookie Bootcamp! You can find out more about it here.
Or, sign up for the free trial and instantly get your Bookie Bootcamp started.