Frequently Asked Questions for Online Bookies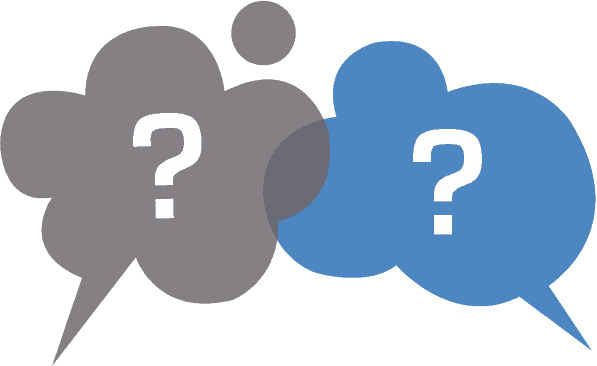 New Or Experienced Bookies.
We Can Help.
Can anyone become an online bookie?
Of course! If you're interested in
how to become a online bookie,
you should know the most successful tend to have these traits:
An understanding of sports and sports history
Experience with sports betting or at least a general understanding
Good with numbers and relationship management
Professionals don't track bets with pen and paper anymore. Most bookies use pay per head software. A few still use excel spreadsheets, but many are switching to software built for the industry to save time.
Where do bookies get their odds?
Bookies rely on sportsbooks to provide odds. However, adjusting the odds depending on the bets placed is a primary job of the bookie. For example, if everyone in your book has been betting on a favorite, most bookies would start to favor the underdog as game day approaches to entice a more even split. Why do this? You don't want to be cleaned out because everyone in your book bet on the same side.
Can you have more than one sport in your book?
Definitely. Adding a sport to your book is one of the best ways to increase your profits because it gives your players more opportunities to bet. You can choose to run a single-sport book as well, but that will reduce the size of your operation and your potential profit.
Where do you get bettors for your book?
Bettors are known as players, and you can recruit them anywhere: forums, social media, sporting events, and even your personal connections. See the Profits and Promotions section of this FAQ for more information about growing your player list.
How does "pay per head" work?
Pay per head is the payment model used by online bookie software. It means that you pay a set price per player in your book each week. For example, at PayPerHead.com we start at
$10 per head.
How much do online bookies make?
That depends entirely on how many players you have in your book and how much time you commit to your business. Many online bookies make a full-time career out of it, while others take advantage of the industry's flexibility to create a side business. It's up to you!
You do not need staff for your online bookie business until you grow into a medium or large bookmaker. Administrator, Linesmaker, and Manager are the most common positions used to grow a team.
How does bankroll management work?
Bankroll management is a vital part of becoming an online bookie. You start by estimating the size of your client base and average total action. Then you make sure that you have enough money in the bank for 4 weeks of payouts while assuming zero clients are paying you back. You will probably never fall into that situation, but it's good to play it safe and have some money on hand in case of an emergency.
What does the "vig" mean?
The vig (or "juice") is the amount you charge as a bookie for your player to place a bet. It can also refer to the amount of interest on a loan.
Which platform features should I be looking for?
Your
pay per head platform should offer up-to-date features
like live wagering, mobile betting, casino games with live dealers, advanced analytics, and industry-standard management features. You should also be looking for multiple payment options, security features, and 24/7 customer service.
Can you choose which sports leagues are offered through the platform?
No, not usually. The platform determines which sports leagues are offered. The more available, the more betting options your players will have. At PayPerHead we offer 80+ different sports leagues, so be wary of platforms that only offer a handful of leagues.
How does the money get collected?
The financial management of your book is done securely through your platform. Taking bets, granting credit, seeing who is in the black and who is in the red, processing betting payments: all of this can be done from your dashboard. Expert tip: look for a platform that offers
a large variety of secure payment options
for your players. More payment options and fewer failed transactions mean more bets will be placed.
Why do online bookies use mobile betting?
Mobile betting is one of the newest features in the online bookie world. The use of mobile devices to surf the web has taken over in the past few years and online betting is not exempt from that. By choosing pay per head software that features mobile betting, bookies can increase the number of bets placed by their players. Mobile devices make it much easier to place bets whenever and wherever players want.
Does pay per head software come with reporting?
Typically yes, all basic pay per head software should come with
reporting and analytics.
We'd recommend thinking through which metrics you'll need before committing to a platform because some only provide limited information.
Are there discounts on pay per head software?
What's the average price of online bookie software?
Online bookie software is sold under the price per head (or "pay per head") model, which means that you pay a set amount per player in your book every week. This means that the cost of your platform depends on the number of players you have in your book. In terms of the average price per head, platforms will offer anywhere between $5 – $20 per head. Keep in mind that the lower the cost per head, the fewer features your software will provide. We'd suggest looking for platforms that offer
multiple pricing tiers to suit your business' size and growth.
How does Live Wagering work?
Live wagering is a great feature that can increase your pay per head profits. It allows players to place bets in real time up to a certain point in the game, which tends to generate more bets (especially spontaneous ones), putting more money in your pocket.
How do the Casino Games work?
Casino games are the perfect way to keep your players betting in the off-season. Having an online casino also has the potential to increase your profits by 15 – 30%. The best platforms will offer 24/7 live streaming, lovely live dealers, and a variety of games like Blackjack, Roulette, Baccarat, and Casino Hold-Em.
What's the difference between DGS and ASI?
DGS, or
Digital Gaming Solutions
, is the newest technology in digital gaming system software. It has the most up-to-date tools for sports betting management. If you're new to online betting and your book is full of traditional clients who want to make the digital transition, DGS is definitely the way to go. ASI, or
Advisor Software Inc.
, has been building a reputation for reliability over six years. It's now considered "the old software" to manage sportsbooks compared to DSI, but still offers basic features like player management, adjustment tools, weekly stats, and betting limits.
How does Horse Betting work?
Different platforms feature different racetracks, but more access to more facilitates year-round betting on horses. The main thing you need to consider for this sport is the number of racetracks offered (at PayPerHead, we feature at least 70, more than any platform in the industry).
How does the Agile Line Setting work?
Agile Line Setting allows you to set lines for each individual game in each individual sport. You can use this feature to develop a reputation as one of the most competitive online betting sites in the industry.
What's a Hold Percentage?
The hold percentage is the bottom-line number that shows the overall win/loss total for all players in your book over a given time period. You can compare hold percentages and use player data to offer more lines during the most popular times.
Settle Alerts allow you to create pre-settle limits that automatically let you know when to collect and when to pay out. It's one of the many features that streamline your bookie business and save time.
How does the Line Mover work?
The Line Mover cuts risk exposure by allowing agents to move betting lines. It can also increase action depending on which way the agent moves the lines. The Line Mover is especially important to
avoid refunding players
, keeping more cash in your pocket. Bear in mind that the Line Mover is a premium profit-saving tool offered at PayPerHead. In order to access this tool,
you'll need the Prime Package.
This tool is a separate account for online bookies to balance their books. If one side sees too many bets and favored to win, online bookies can use a Layoff Account to level out the playing field by placing wagers on the other side. This is an optional account that you can choose to have to protect your bottom line. However, you must remember to
use it only when necessary
. Abusing it can make players distrust you, which ultimately stops your book from growing.
What if I have a problem?
Sportsbook software companies should be able to provide you customer support. That's one of the features you have to look for when you're browsing. For instance, PayPerHead offers 24/7 support in case you were to have any issues. Make sure your software provider gives you multiple ways to contact your support team, including:
live messaging
24/7 customer support line
e-mail
The core idea is to have some redundant communication lines so that you always have a backup plan.
I'm convinced. How do I sign-up?
If you already know the plan you want, you can sign up for services online via our website's
join page
. Sign-up is simple and takes as little as 60 seconds. Or, if you'd prefer, you can call us toll-free at 1-888-PER-HEAD to get started. One of our agents can discuss the features of the various plans and help you figure out which is right for you.
How often should I promote bets to my players?
Follow up with your players before the weekend and major games. Wednesdays are typically the best midweek reminder, especially during the NFL season. To avoid saturating your players with updates, make sure you're using their betting stats and PayPerHead's Player Activity Reports to provide personal suggestions. This will show them extra value in your emails, texts, and/or phone calls.
How should I promote bets?
Leveraging technology is one of the best ways you can promote your bets and increase your profits. Email and SMS (text) reminders can go a long way towards making sure your regulars continue betting and new players get into the game quicker. You can also use social media and sports betting forums like
EOG.com
to promote your bets regularly to potential players.
How do I get new players?
New players can come from personal and professional connections, promotional activities, or live events. As an online bookie, you need to decide on your business model and where you intend to attract your players. Some successful tactics for attracting new players include discount offers like reduced juice or bonus cash, contests, providing free betting advice on your own site and others to build your reputation, and teaser bets (read more on betting types to promote below). You can also consider investing in advertising to promote your sportsbook on social media, popular sports sites, and podcasts.
How do I get players betting more often?
There are several ways you can increase the number of bets in your book, and many of them come from your pay per head platform. Features that provide more opportunities to bet such as mobile betting, live wagering, and an online casino have the potential to double or even triple your profits. Gather insights from your betting analytics regularly, too. It's essential to tailor your players' experience and a great way to turn a new face into a regular player.
Parlay bets are popular among both the novice and advanced bettors because of the allure of the high payout. They're also favored in sportsbooks because of the unlikely odds of winning them. That's what makes this type of betting structure such a strong promotional tool. You'll want to keep betting limits in place just in case a parlay bet is won. As stated, they are difficult to win, but if a player does win, you don't want to end up with an empty wallet.
Teasers are smaller side bets that attract the casual bettor and increase the number of bets placed in general. They're similar to parlay bets, with respect to the fact players can bet on multiple games. The difference is that bettors can adjust the lines to help increase their chances of winning. These are critically important to the success of your business. They're popular and have much lower payouts than a parlay. That puts more money in your pocket, and you can monitor teaser activity on a perpetual basis from your pay per head platform.
How do I get a custom website?
Premium pay per head software should provide you with a custom website to help you grow your business. You'll be able to customize the design, make the site mobile-friendly, and provide your players with an all-in-one place for betting.
Summary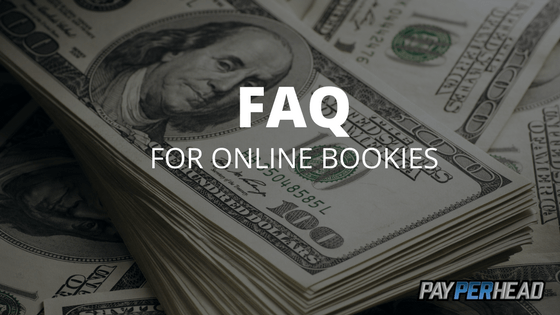 Article Name
Frequently Asked Questions for Online Bookies
Description
Online bookies look no further! Get the answers to all of your betting management questions right here, from book balancing tips to reporting like a pro.
Author