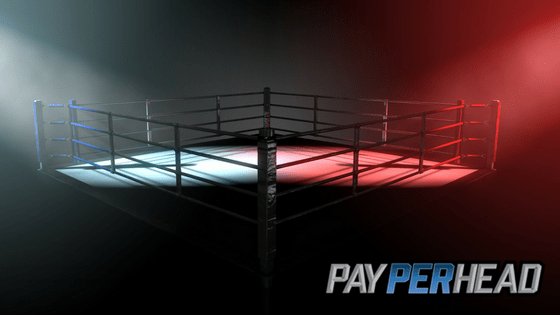 Pay Per Head Agents: Should You Still Care About Mayweather vs McGregor?
Online bookie agents might be scratching their heads wondering if they should care about the Mayweather vs McGregor fight on August 26. After all, Floyd Mayweather is one of the greatest fighters to ever live. On August 26, he battles an MMA fighter, Conor McGregor, who's never fought in a boxing match. Mayweather should kill Conor, right? As an agent should you even care? The answer is
yes
. You should care. Keep reading to find out why.
Your Sportsbook is Unique
First, you must understand that your sportsbook is unique. Yes, you're a per head agent, but that doesn't mean you don't own your sportsbook. PayPerHead provides a service to you. The services you receive from PayPerHead allows you to provide betting services to your clients. Your clients wager through your sportsbook because you're different than someone else who runs a sportsbook. Never forget that. The reason why is because in the case of Mayweather vs. McGregor, action in your sportsbook could be entirely different than action in Vegas sportsbooks. Vegas sportsbooks must take action on the fight. You don't have to accept action on the fight. So much action has flowed to Conor McGregor to upset Floyd Mayweather that McGregor's odds of winning the fight have gone from +950 to +350. That's a huge,
unbelievable
almost, move in the odds.
Study Amount of Money Wagered on Mayweather vs McGregor
Today, as you're reading this, you should look at the action on Mayweather vs McGregor. You shouldn't see too much action on Floyd Mayweather. The Maloof brothers bet $880,000 on Floyd to beat Conor on August 26. What's their profit if Floyd wins? $160,000. If you're clients even bet $5,000 on Floyd at -450, the payout is only $1,100. Most casual bettors won't wager a -450 line. A pro bettor might. In that case, make sure you have max betting limits in place because Floyd's chances of beating Conor are much better than -450. Most pay per head agents, you included probably, are going to study the action on the fight and see that Conor has received the most action. At this point, you have a big decision to make. Depending on the amount of action on Conor, you might want to see if you can lay some of it off, shut off betting all together, or let the action ride. Mayweather vs McGregor could be a bookmaker's dream. On one side is arguably the greatest fighter to ever live in Floyd Mayweather. On the other side is an MMA fighter who
didn't even hire a boxing trainer to prepare him for the fight.
Because of the odds, and because of Conor's personality, the underdog is being bet as if he's fighting a false favorite. Letting it ride could lead to huge, massive, bookie profits. Then again, not tempering the betting enthusiasm around Conor McGregor could lead to massive losses should Conor pull off the greatest upset in boxing history. But, that's why you're the online bookie with your own sportsbook, right? So that you can make decisions like these on your own? In any case, yes, you should still pay attention to Mayweather vs McGregor.
Have The Right Software For Your Sportsbook
Having the right software will help you, the bookie, manage your sportsbook the way you need to. PayPerHead has a user-friendly interface and a customizable dashboard that makes it easy for you to see where the money is going, and how much. This will help you determine what you need to do to mitigate risk for matches and events like Mayweather vs McGregor. Don't miss out on opportunity and substantial growth with a cheap software. If you're looking to save a few bucks, PayPerHead has you covered, right now when you call in to speak to a rep, they'll tell you what to do to
get the Prime Package for just $3 PER HEAD.
That's right! $3 per head. Start taking your business seriously with the sharpest lines, best tool and features, and the right team to back up your business. So what are you waiting for? Call them today at 1-888-978-0288 Want to know more ways you can get more cash? Find out how to
leverage your PayPerHead tools
to protect you bottom line, and make more money.
Become a PayPerHead agent today
– start making real cash today.