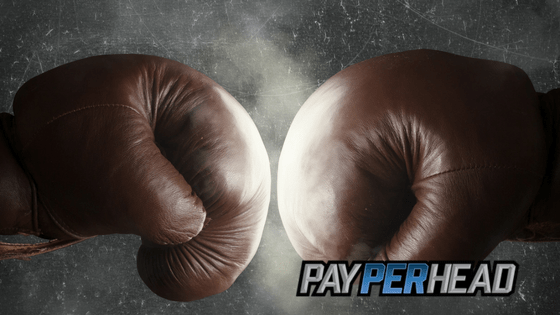 Bookies Can Make More Cash With A Premium Platform For Mayweather vs McGregor
One of the most intriguing boxing matches in history takes place on August 26. Floyd Mayweather Jr. comes out of retirement to throw down against UFC superstar Conor McGregor.
The fight has already generated plenty of interest.
For online bookie agents, Mayweather vs McGregor promises to be incredibly profitable. All agents should see profits from the fight.
But, only those agents that sign-up with PayPerHead's Premium Package, those agents that get onto the Premium Platform, are going to get ahead of their competition.
See below for 4 tools destined to take Premium Platform agents further than their non-premium peers.
Premium Platform Tools
Live betting reports – McGregor is one of the toughest fighters in the history of UFC. He's got an iron chin. Even if players believe that Mayweather wins the fight by decision, they're likely to bet on each live round.
The chances of this boxing match going into the championship rounds:  10, 11, and 12, are pretty good just because McGregor is used to being hit with fists, not fists through boxing gloves.
It's important for per head agents to have access to live betting reports that the Premium Platform offers.
Ability to manage live betting limits – PayPerHead.com's Premium Platform allows agents to manage live bets. This is a must when it comes to a fight like Mayweather vs McGregor.
Pro players might watch the fight just to see if they can take advantage by making live bets round to round. Who knows?
If Floyd is suddenly in trouble, pro and casual players might look to pound McGregor at huge odds between rounds.
Manage live betting limits is essential to making more cash. It allows agents to save on possible losses.
Line Mover – Has the line moved significantly? Leading up to the fight, do you see a need to move the fight lines in your bookie business. The line mover is an incredibly powerful tool that gives bookmakers an edge over his or her competition. Don't sleep on this tool!
TV Listings – Although interest is high on Mayweather vs McGregor, PPH agents might find it useful to let their clients know exactly when the fight is to take place. Never forget that casual players are more likely to bet on events they can watch.
Become A PayPerHead Agent
A golden rule in business is that to make more cash, one mustn't lose cash. When it comes to your pay per head business, you should never forget this.   
Missing out on PayPerHead's Prime Package for their premium software?
Stop missing out on cash now, get PayPerHead's Prime Package for just $5 per head and have everything listed above and more. 
Start taking your business seriously, get a serious partner designed to help online bookies succeed. Join PayPerHead.com today.
Still not convinced? Find out more about how online bookies use PayPerHead's premium package to Double Their Sportsbook Profits.