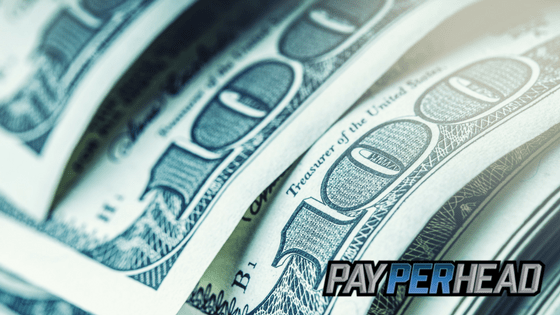 Be A Pro Bookie: Enter Our 14-Day Bookie Bootcamp & 50% Off Prime
*UPDATED DECEMEBER 8TH 2017*
Did you know that in 2015 over 37 billion US dollars was spent in online gaming? The online gaming industry includes:
Bingo and lotteries
Online poker
Online casinos
Sportsbetting
Within that $37 billion, the most lucrative business is online gambling. Online gambling includes
both sports betting and casino betting.
Do you want a piece of the sports betting market? Stop shelling out the vig! You know your sports—let us teach you how to run a successful sportsbook.
Hit The Ground Running
There are basics that every online bookie needs to know to stay afloat. Online bookies who want more than the basics, and who want a competitive edge, should consider getting lessons from the pros.
Those looking to become a professional bookie can sign-up for the 14-Day Bookie Bootcamp. It was designed by PayPerHead.com to help handicappers and sports experts develop profitable sportsbooks.
After completing the bootcamp, new bookies will hit the market with professional skills and knowledge that will aid them in the road to a successful business.
And, just in time or the holidays, those who enroll in Bookie Bootcamp will get 50% off PayPerHead's Prime Package! Which includes all the tools and features that you'll learn about in Bookie Bootcamp.
Join our 14-Day BOOKIE BOOTCAMP
and start raking in a piece of that $37 Billion for yourself.
What's In The 14-Day Bookie Bootcamp:
Exclusive eBooks written by PayPerHead's experienced staff, developed to help bookies make informed decisions; like which software company to chose, or, how to handle the largest betting event of the year, the Super Bowl. You'll get 3 in total:
The Ultimate Pay Per head Software Checklist
Bookie Success Secrets
The Ultimate NFL 2017-2018 Guide
Online bookie tips, which will give novice and advanced bookies actionable information that can be put to use almost instantaneously. These tips will touch on information such as;
When and how to use premium tools
Tips for utilizing technology like social media
Networking and prospecting tips
Free access to PayPerHead's Prime Package, which includes full access to all the premium features designed to increase profit and revenue. You'll be set up with:
Access to all features with a 14-day free trial of the Prime Package
Receive live and personalized demos, catered to your needs
Resources and tutorials for Prime Tools, such as the Line Mover
This is an exclusive offer that will shape any level bookie to be a Master Agent with a lucrative business.
Build Your Sportsbook Empire Today
If you're looking to become a bookie or fine-tune your current skillset, you want access to the 14-Day Bookie Bootcamp. All you need to do is:
Step 1 Sign up for the PayPerHead Online Bookie Bootcamp. You'll receive the Ultimate Pay Per Head Software Checklist, and a 7-day free trial of PayPerHead's premium sportsbook software.
Step 2 Check your inbox daily for Bookie Bootcamp material and start putting the lessons into action!
Step 3:Explore and begin experiencing what a premium software can do. Then, activate the remaining 7-day free trial by adding a $250 deposit into your PayPerHead account. This will unlock the 50% per headb deal happening right now.
Step 4:Continue putting more advanced features to use. Couple them with the lessons and tips for building your Master Agent empire.
Step 5:Get the knowledge and keep building your sportsbook empire.
Online bookies at any level will benefit from the bookie bootcamp. This exclusive offer has been built from the ground up by the PayPerHead team. They've been in the sportsbook business since 1997.
Bookies will learn from the pioneers of the online sportsbook business and become pros in just 14 days.
So, what are you waiting for?
Enroll in Bookie Bootcamp, and get 50% off PayPerHead's Prime Package today